Why do dogs like socks? Dogs have a knack for getting into all sorts of mischief, but grabbing and playing with socks is one of their most common shenanigans. From the moment a sock is spotted, the dog's nose becomes a heat-seeking missile, and precious fabric is never safe.
But why do dogs have such a fascination with socks? What makes these pieces of clothing so irresistible? Let's explore the secret of why dogs love socks so much!
Reasons Why dogs like socks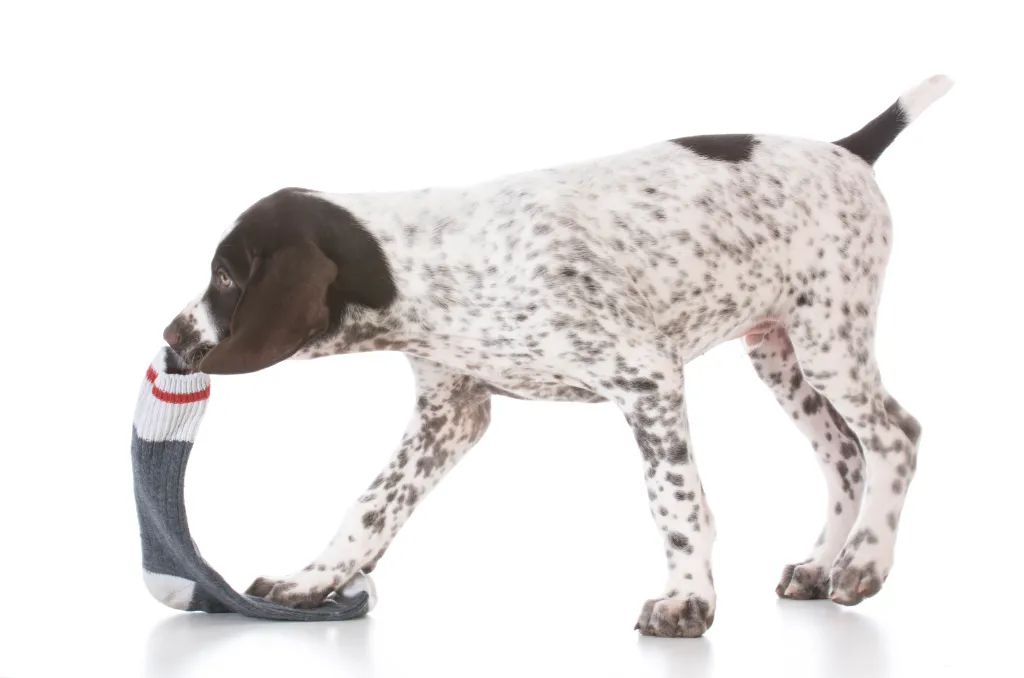 Dogs are our loyal companions and they often bring us joy and comfort. But why do they like to steal our socks? It may seem like strange behavior, but there are a few reasons why dogs love socks.
Socks are a source of comfort
Socks are a familiar, comforting item for dogs and so dogs like socks. Dogs have a natural instinct to seek comfort and safety, and socks can provide both. When a dog wears a sock, it creates a feeling of being "swaddled" or "nested" – the same feeling that puppies get when they're in the den with their littermates.
Also Read: Why Is My Dog's Tongue Turning Purple?
This feeling of security and comfort can be very soothing for dogs, especially if they are feeling anxious or scared. Socks can also provide warmth in cold weather, which is an added bonus for dogs that spend time outdoors. And, of course, the texture of a sock can be fun for a dog to chew on, providing a pleasing distraction from boredom.
All in all, socks can be a great source of comfort and security for dogs – and a great way to keep their paws warm!
Socks are a stimulating toy
Dogs like socks and love to play with socks because they provide an engaging and stimulating toy. Socks have a variety of textures and shapes that are especially appealing to dogs, making them fun and challenging to play with.
They are also easy to grab, chew, and toss around, and they provide a source of comfort when your pup is feeling lonely or anxious. Plus, socks come in all sorts of colors and patterns, so your pup will never get bored!
Dogs also love the smell of socks, which are usually covered in our scent and provide a comforting reminder of us when we're away. All in all, socks are a great toy for dogs of all ages and sizes. So next time you're looking for a way to entertain your pup, why not try a sock? They will love it.
Socks are an easy target
Dogs are opportunists. They have a tendency to seize on anything that looks interesting, and socks are an easy target. They are light, soft and easy to hold and carry.
Socks are an attractive object for dogs because of their texture and smell. Socks often pick up unique scents from the environment, and dogs have an amazing sense of smell that allows them to detect even the faintest odors.
Furthermore, socks are usually soft and sometimes have interesting patterns or textures that draw a dog's attention. For these reasons, it is not surprising that a curious pup would want to investigate a sock.
Additionally, the act of chasing and fetching a sock provides dogs with the mental and physical stimulation they need, so it is no wonder that they love playing with them.
Socks can substitute for comfort from home
Puppies separated from their mother or littermates may find the comfort of a sock a substitute for the comfort they normally get from their family.
Dogs have a strong bond with their families, and when they are separated from them, they can become anxious and stressed. This is especially true for puppies who have recently been separated from their mother and littermates.
In these cases, a sock can provide a feeling of comfort and security that mimics the bond they once had with their family. Dogs like socks because the smell of a sock can also be comforting, as it will remind the dog of their home and family. The texture of a sock can also provide comfort, as it is soft and warm to the touch.
These entire factors combined make socks a great substitute for the comfort and security that a dog would normally get from their family.
Socks are chewy and tasty
Socks are often made of materials that are palatable to a dog's taste and so dogs like socks. This is especially tempting for puppies and young dogs, who use their mouths to explore their environment.
Dogs love to chew on things, and socks are no exception. The fabric of a sock is especially appealing to them because it is soft, malleable, and can often taste good. Dogs also appreciate the smell of socks, as they are usually infused with scents from their owner's feet.
Furthermore, the crinkly texture of socks is often very appealing to dogs, as it can make an interesting noise when they chew.
Finally, some dogs may just enjoy having something to cuddle up with; by chewing on socks, they can get the same comfort that people get from a security blanket. So next time your pup goes for your socks, don't be too upset; chances are they're just looking for some companionship.
Although it can be frustrating when your puppy steals your socks, there is a reason behind their behavior. Understanding why dogs love socks can help you find ways to keep them entertained while also keeping them out of trouble.
Why do dogs love stealing socks?
Dogs love stealing socks for a variety of reasons. socks are usually made of soft, comfortable fabric which is often quite enjoyable for dogs to chew on. Additionally, many dogs are drawn to the smell of human feet and will be attracted to the scent of a sock. Finally, stealing socks can be a way for a dog to get attention. As many owners will attest, a mischievous pup with a stolen sock will often find it much easier to get the attention they crave than if they had not taken the sock in the first place.
All in all, it's clear that dogs love stealing socks for many different reasons, and while it can be frustrating for owners, it's just part of the fun of owning a pup!
How Do I Get My Dog To Stop Eating Socks?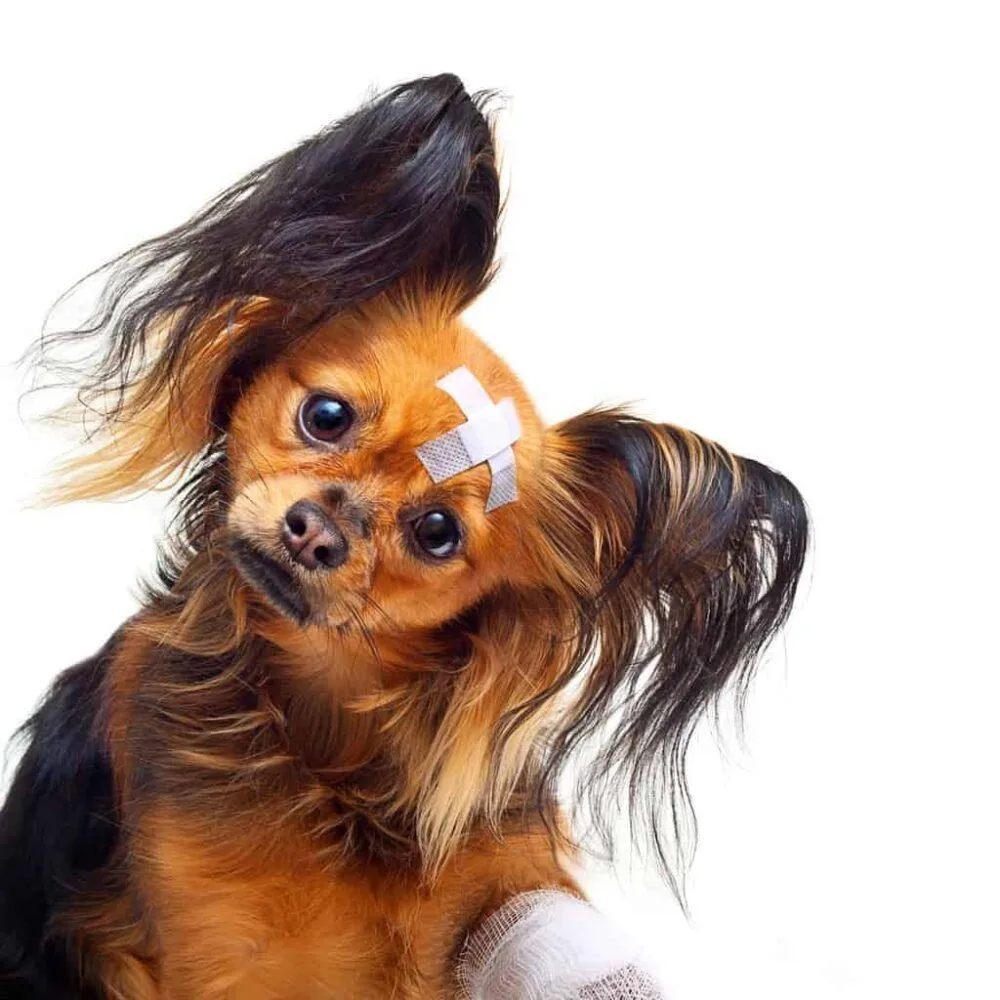 Socks may seem like a tasty snack to your pup. After all, their texture and taste are similar to chew toys. And, as a bonus, they're often easy to get.
But, eating socks can be dangerous for your puppy. They can cause a blockage in the stomach or intestines, which can lead to expensive and dangerous surgery. They can also damage your puppy's teeth or cause other digestive problems.
So, what can you do to prevent your puppy from eating socks? Here are some tips.
1. Take off all socks. When you think your puppy isn't around (while you're at work), take off all the socks. This eliminates temptation and reduces the risk of your puppy grabbing a sock.
2. Provide a distraction. Provide plenty of toys and chews to keep your puppy occupied. This will reduce his urge to chew socks.
3. Use positive reinforcement. Whenever you catch your puppy chewing on a sock, divert his attention to the toy. Reward him for chewing the toy instead.
4. Avoid carrying socks around. Even if you're in the closet, it's a good idea to put the socks away. This will reduce the chances of your puppy finding a sock to chew on.
5. Buy special socks. If your puppy is particularly fond of socks, you can purchase chewable socks at amazon or local pet stores. These are specially formulated to be safe for your puppy to chew on.
These tips will help you keep your puppy from eating socks. If you still have a problem, talk to your vet. They can provide additional advice.
Why is my dog obsessed with eating socks?
First of all, it is important to note that eating socks is a very common behavior in dogs. It is estimated that up to 10% of all dogs engage in sock and other cloth eating behavior. In most cases, this behavior is not a sign of an underlying medical problem and is simply a matter of curiosity and exploration.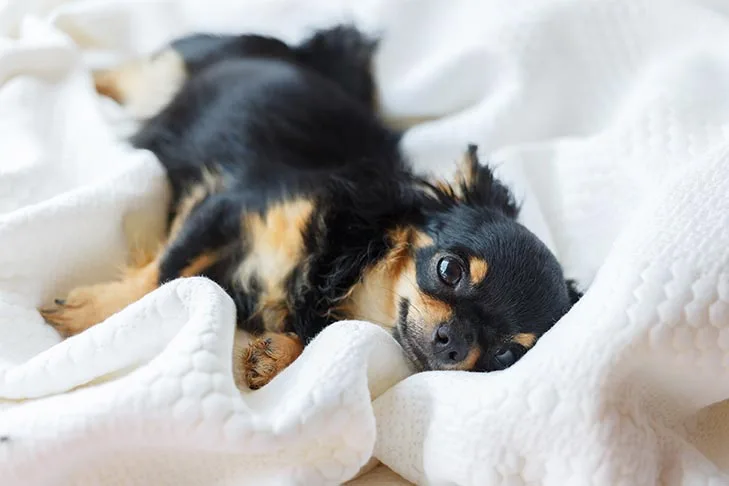 So why is your dog obsessed with eating socks? Some of the most common reasons are:
Your dog is bored and looking for something to do. Without access to regular exercise, mental stimulation, and appropriate toys, your dog will seek other means of entertainment, including eating your socks.
Your dog may be looking for your scent. Dogs have a very strong sense of smell and are attracted to your socks because they smell similar to yours.
Your dog may be looking for something to chew on. If your dog doesn't have suitable chew toys available, he may find something else to chew on, including your socks.
Your dog may be suffering from anxiety or separation anxiety. If your dog is left alone for too long, he may become anxious and start looking for things that smell like you, including your socks.
Your dog may be suffering from nutritional deficiencies. If your dog is not getting all the nutrients he needs from his diet, he will be drawn to eating your socks to meet his nutritional needs.
Whatever the cause, the most important thing is to find ways to address the behavior. If your puppy is bored and looking for something to do, make sure he has plenty of suitable toys and exercises available.
If he's showing signs of anxiety or separation anxiety, take steps to address the underlying problem and make sure he feels safe and secure in his environment.
Finally, if you think your dog's habit of eating socks is due to malnutrition, take him to your vet for a thorough examination and ask about appropriate nutritional supplements.
Eating socks is a very common behavior in dogs, and can usually be fixed with a few simple steps.
Take care of your puppy and make sure you give him the mental and physical stimulation he needs, and if there is an underlying medical problem, don't hesitate to take him to your vet. With a few simple changes, you and your pup can once again enjoy a sock-free home.
Conclusion
In conclusion, it is clear that there are many reasons why dogs love socks. The smell of human feet can be comforting and familiar to them, and the texture of a sock can be stimulating and enjoyable to chew. Additionally, the bright colors and interesting shapes of socks can bring a sense of excitement and playfulness.
Ultimately, socks provide an interesting, tactile experience for dogs, and it's no surprise that they are so popular with our furry friends!