Pedigree is a worldwide popular dry dog food starting from puppy to adult dogs that are widely available across the stores without fail and especially the distribution channel is good compared with other top brands in the market.
So Is Pedigree Good for Dogs? Our response to that is yes and blindly yes.
There are quite a few articles across the internet that pedigree has too much of grain and it is bad for dogs, but the fact is that our dogs might have taken the pedigree as the first food! Yes, as we know Pedigree is the world's most preferred choice for breeders.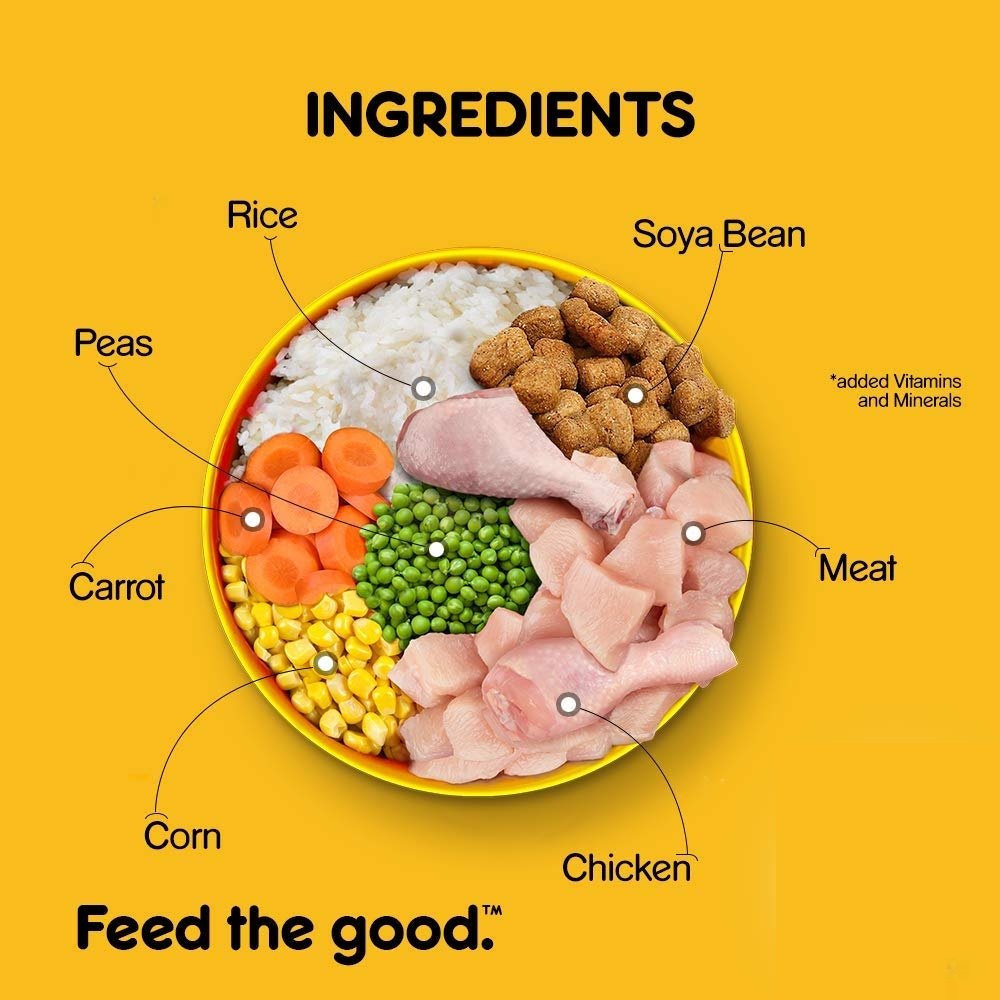 This topic is not for rich guys who can afford could afford 500 to 1000 dollars per month for their dogs but for someone who could not afford those but who wants to give a good feed for their dogs and keep them healthy and happy.
"A Healthy Dog is happiness"
The reasons for that could be numerous but here are few we picked out
The general scenario of a new dog owner will be something like they would opt-out for costly dog food with high protein values and great supplements but eventually, they switch something which is cost-effective.
We advise starting with a pedigree for rescued dogs as they easily get habituated to the pedigree food and cost-effective suggested by(German Shepherd rescues North Carolina).
A 1 month old puppy eats just 100 to 200 grams of kibbles per day based on the breed but when it grows the quantity will be increased and this is where the search for cost effective and quality food will start and finally most of the dog owner's choice is pedigree.
Why always commercial Foods?
Commercial dog foods are for someone who cannot afford time for their dogs. Yes, we mean it, there are plenty of DIY natural and balanced dog foods for different scenarios of your dog, say if your dog is lean, try the chicken liver recipe for some days to make him put on some weight.
But, no matter what you do, stay away from meat-free dog foods, not meat by-products. By-products mean any part of the animal except meat;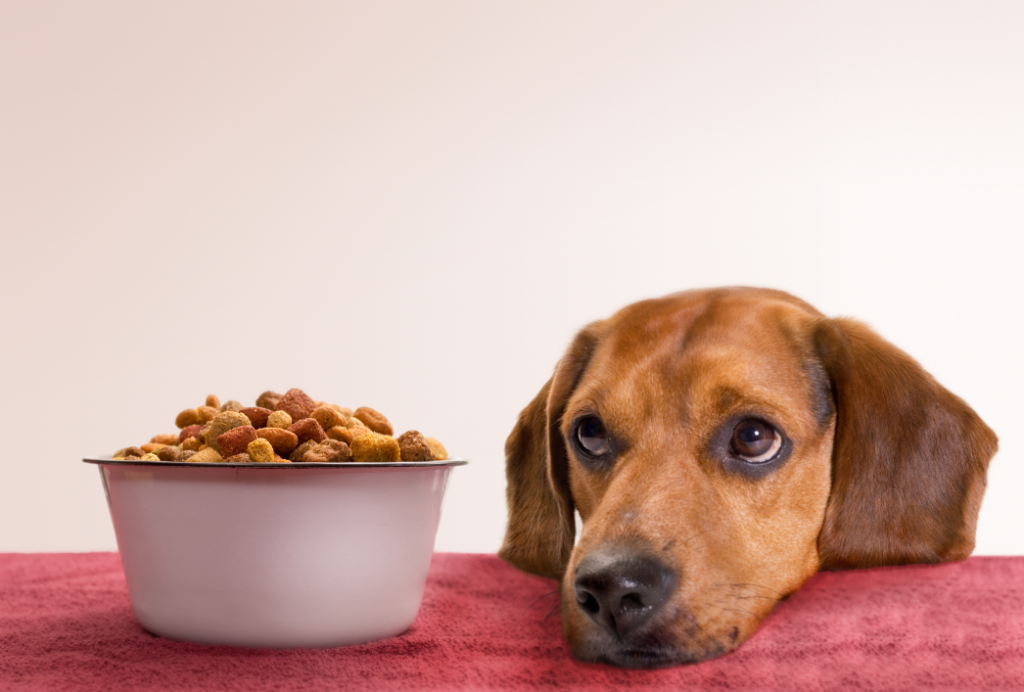 They are waste products, and may contain no protein at all. Avoid corn, or any kind of grain product, especially flour.
Dogs are usually allergic to these products. Avoid preservatives, chemicals, artificial flavors and dyes. And stay away from the synthetic version of vitamin K, Menadione, which is not approved for long-term use.
A natural balanced diet makes a great meal for dogs rather than commercial kibbles, no matter which is ever the brand.
The time when most of the ecommerce portals were closed during the COVID-19 lockdown, there was too much shortage for the brands like royal canin, hills pet and other but not pedigree.
We could easily get pedigree in any medical stores across the place where we were all allowed to travel during lockdown.
If you have one toy breed and you could spend plenty of bugs for your dogs, any costly brand is good choice but what if someone has 5 dogs and that too large to very large breed dogs in their home.
The options could be low cost food and balanced diet, feeding these commercial foods once or twice in a week and other days if you opt for a natural homemade dog food, then it would be best choice.
You know what, when I initially had my German shepherd at home, I used to feed curd rice and royal canin maxi starter to my dog and I used to throw away the left over curd rice to street dogs but surprisingly they are equally stronger than my German shepherd J
So it all depends on how our dog gets habituated to the foods from the puppyhood.
So before we feed our dog, it is essential to understand what ingredients are there in the pedigree, let's have a look at that.
Ground Whole Corn
Main Purpose
Essential amino acids, carbohydrate source, Linoleic acid, fiber

Nutritional Benefit
Source of energy, lean muscles
Animal Fat
Main Purpose
Source of linoleic acid, fat source

Nutritional Benefit
Source of energy, healthy skin & coat
Beet Pulp
Main Purpose
Soluble fiber source

Nutritional Benefit
Added for digestion
Wheat
Main Purpose
Carbohydrate source

Nutritional Benefit
Source of energy and fiber
Meat and Bone Meal
Main Purpose
Concentrated essential amino acids, calcium & phosphorous

Nutritional Benefit
Lean muscles, strong teeth & bones
Vegetable Oil
Main Purpose
Source of linoleic acid

Nutritional Benefit
Healthy skin & shiny coat
Brewers Rice
Main Purpose
Carbohydrates & fiber

Nutritional Benefit
Energy source, aids proper digestion
Gluten and Corn
Main Purpose
Concentrated essential amino acids, antioxidants, linoleic acid

Nutritional Benefit
Build, maintain & repair tissue; immune system; healthy skin & coat
The next question after all this would be!
Is pedigree wet food good for dogs?
Our answer for this is also yes, no matter what ever you try, chicken chunks given by pedigree brand are awesome to try. The smell drives makes you dog go crazy about eating.
If you still would like explore more on this they had come up with pedigree professional and you can try out that as well but again that is expensive.
Is royal canin good for dogs?
The answer is again yes, provided if you have sufficient funds to give your dog proper quantity and quality.
is drools good for dogs?
Drools is also comparative cheaper and you can opt in for that as well, provided your dog will not have any stomach upset with that.
Pedigree Vs Pedigree Professional
In a strategic move to educate consumers about the unique nutritional needs of different dog breeds and sizes, Mars Inc.'s leading dog food brand Pedigree re launched its sophisticated dog food range as 'Pedigree Pro' in the year 2017.
Pedigree Pro Dog Food has been re-launched with the aim of reaching a larger population of foster owners in India, providing them with adequate nutrition to meet the unique nutritional needs of their pets.
If a dog food
stays inside the dog and can be digested properly
does not cause diarrhea
is affordable or cost effective
is climate-friendly or natural
does not contain obscure ingredients like fungus and algae
does not contain super foods that cause bad outcomes
THEN IT IS GREAT DOG FOOD!
If Pedigree works fine for your dog, so keep continuing it and if you wish to switch go ahead but make sure you give natural food and also commercials in a balanced way.
Please do not give large amounts of meat. Dogs are not completely carnivorous and this is not necessary. Dogs can be fed with corn, carrots, beans, kibbles and meat most of which have been available for the past 2000 years. Too much meat does more harm than good.
So finally, we would like to showcase some bad things about commercial foods
Largely processed fast foods can cause major health problems in people and dogs as a large diet component. When animals are slaughtered for food production, the thin muscle is cut for human consumption. The rest of the carcass (bones, organs, blood, nose, etc.) goes into the pet's food.
Many of us believe in healthy, natural, premium and "recommended" labels on pet food, meaning that the food inside the bag is great for pets. Fresh cut chicken breast, fresh fruit and vegetable images are made in their packages, although it is very rare inside the bag.
Dog food may legally contain "4-D" meat: meat of dead, dying, diseased and disabled animals. Kill a little road, mill floor sweeps labeled as grain and contaminate corn with high levels of pesticides and you have a recipe for illness.
Some terrible substances in the diet of pets:
Carrageenan: More than 70% of canned pet foods, according to research, can cause intestinal inflammation, even in small doses, with the risk of cancer.
Ethoxyquin: Used as a preservative in many dog ​​foods, ethoxyquin can lead to kidney and liver damage, cancer, immune deficiency syndrome, blindness and leukemia.
Corn syrup: Used to sweeten, this overused product can lead to weight gain, diabetes and hyperactivity. Corn, a very inexpensive filler, develops mold or fungus over time and can gradually lead to death.
Propylene Glycol: Propylene glycol found in antifreeze is kept in dog food to reduce moisture and prevent bacterial growth. Dogs develop cancerous lesions in their intestines or intestinal obstruction due to lack of moisture and "good" intestinal bacteria.