The Dog bark collars are a specific type of training collar that the dog wears that has a great tendency to bark excessively.
It is designed to negatively reinforce barking behavior and, over time, cause the dog to avoid that behavior.
The use of bark collars has been controversial in recent years and many consider it an animal abuse but minimal use of this bark collar is advisable that has fewer side effects for your lovable pet.
Types of Bark Collars
Electronic bark collars
Electronic bark collars detect the vibration of the vocal cords when your dog barks. When these vibrations are detected, a low-level shock is sent to the dog's neck.
Citronella bark collars
Citronella bark collars have a small microphone on the collar. Once detected, it releases plant-based citronella scent into the air.
Also Read: German shepherd Separation Anxiety: Symptoms and Medication
The sensitivity of the microphone must work properly at all times, otherwise it can pick up other dogs' barking noises and punish your dog for something he does not do, which can confuse the dog and cause a change in behavior.
Ultrasonic bark collars
Ultrasonic bark collars also have a microphone, which is invisible to humans and emits loud noises that can be annoying to dogs. Some systems have two tones — one to reward positive behavior and the other to indicate negative behavior — but most likely only one.
Ultrasonic bark collars are often paired with electronic shock collars, which deliver sound first, followed by shock if the behavior continues.
Of the three types of bark collars, the ultrasonic bark collar has the least amount of research.
Fortunately, we are here today to guide you step by step. Since there are so many different callers to catch, we will take some time to explain these different training methods.
By the time you hit the top 5 reviews, you should be well on your way to deciding what kind of dog anti-bark collar works best for your dog.
To get things started, you need to think about different types of training collars so that you can decide what fits your pooch.
Our Top 5 Picks for Anti Bark Collars
---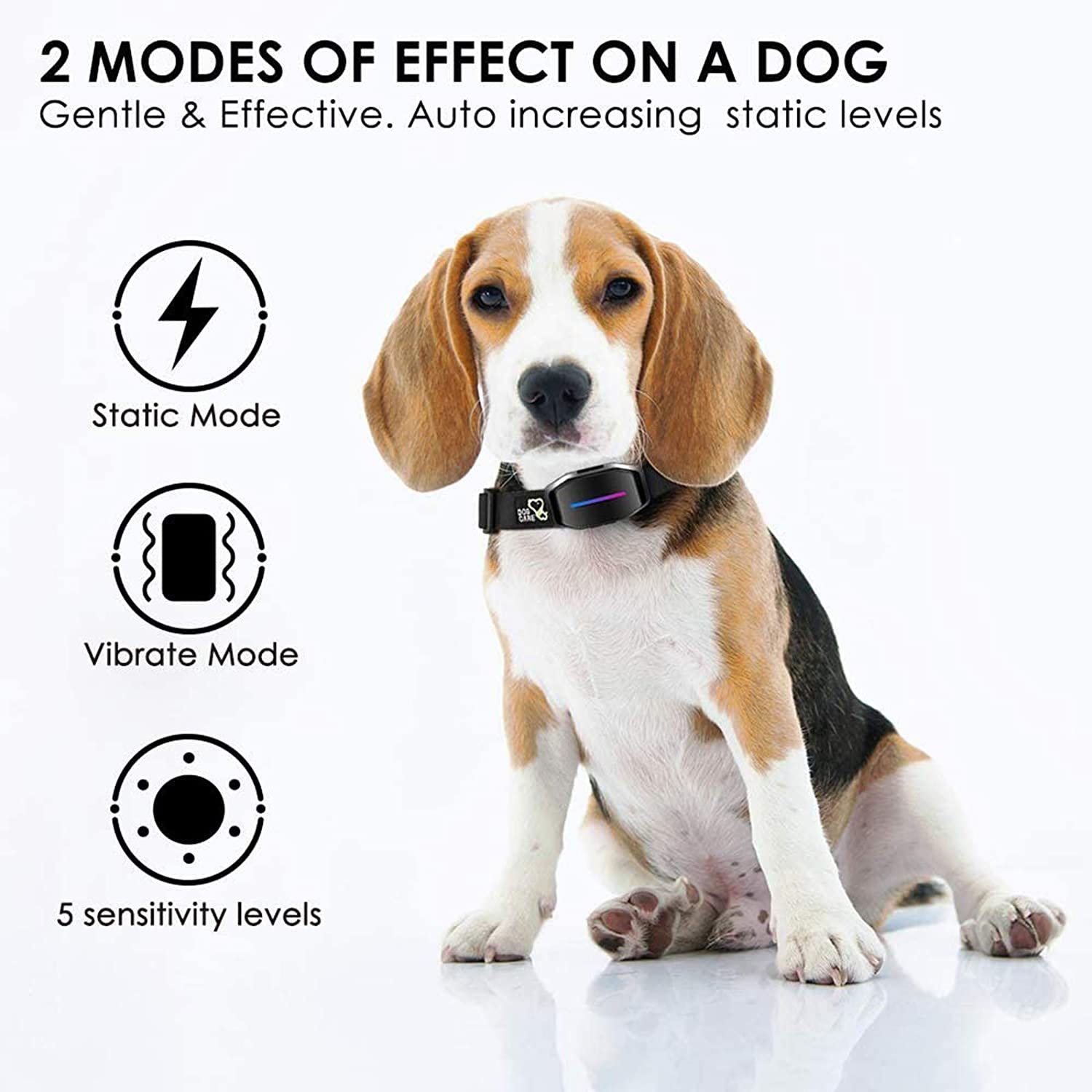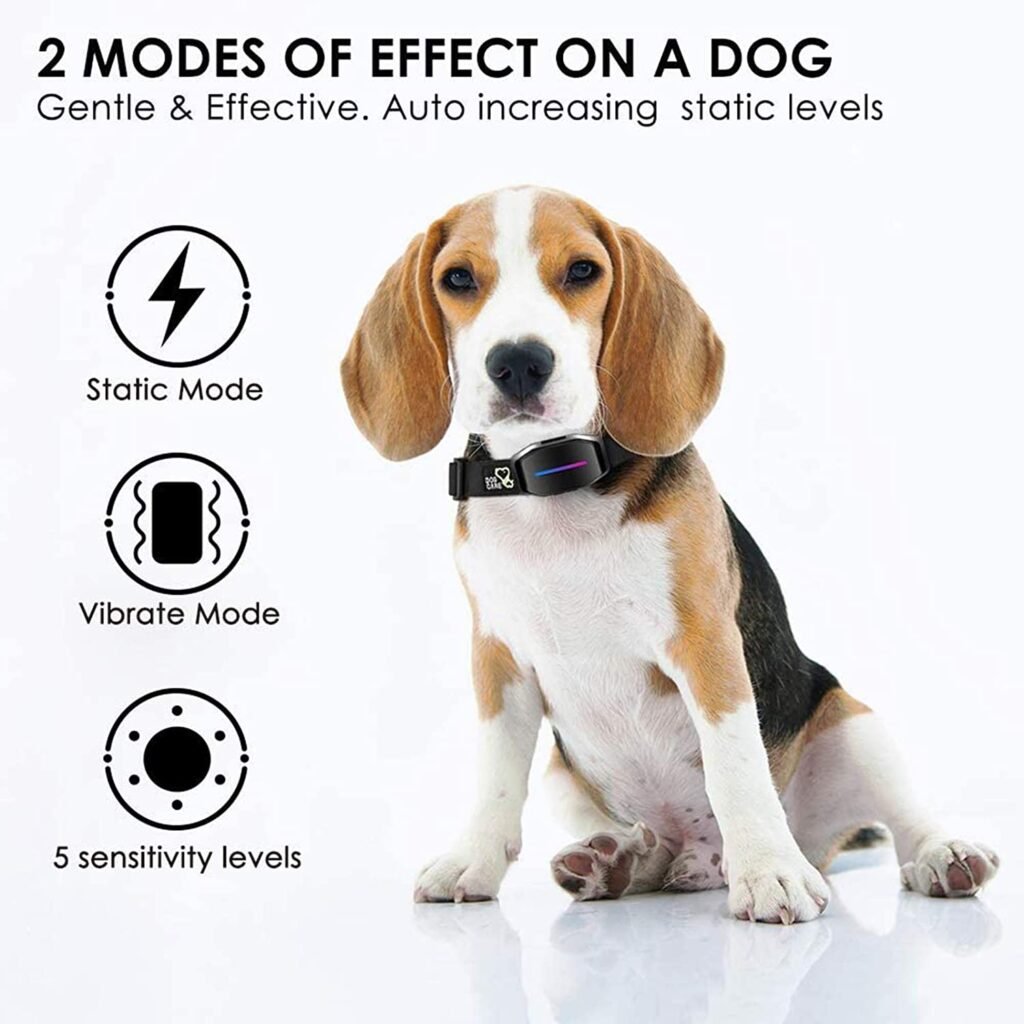 No remote control required
Adjustable levels of humane correction
LED battery warning indicators
Fully adjustable strap to suit most dogs
Vibration and static shock modes
---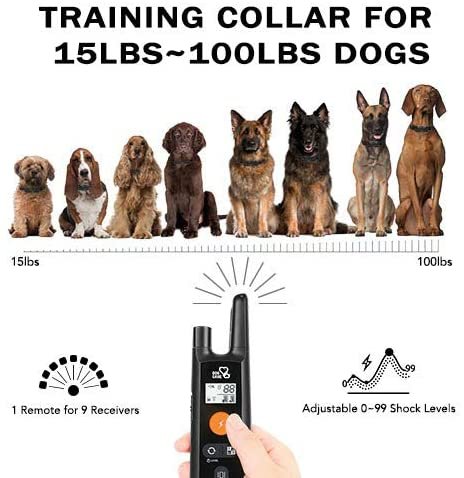 Choose from static shock, audible beep or vibration
Impressive 350-feet range
IP65 waterproof so all-weather companion
Get up to 15 days of runtime on a single charge
Works for correcting a variety of behaviors
---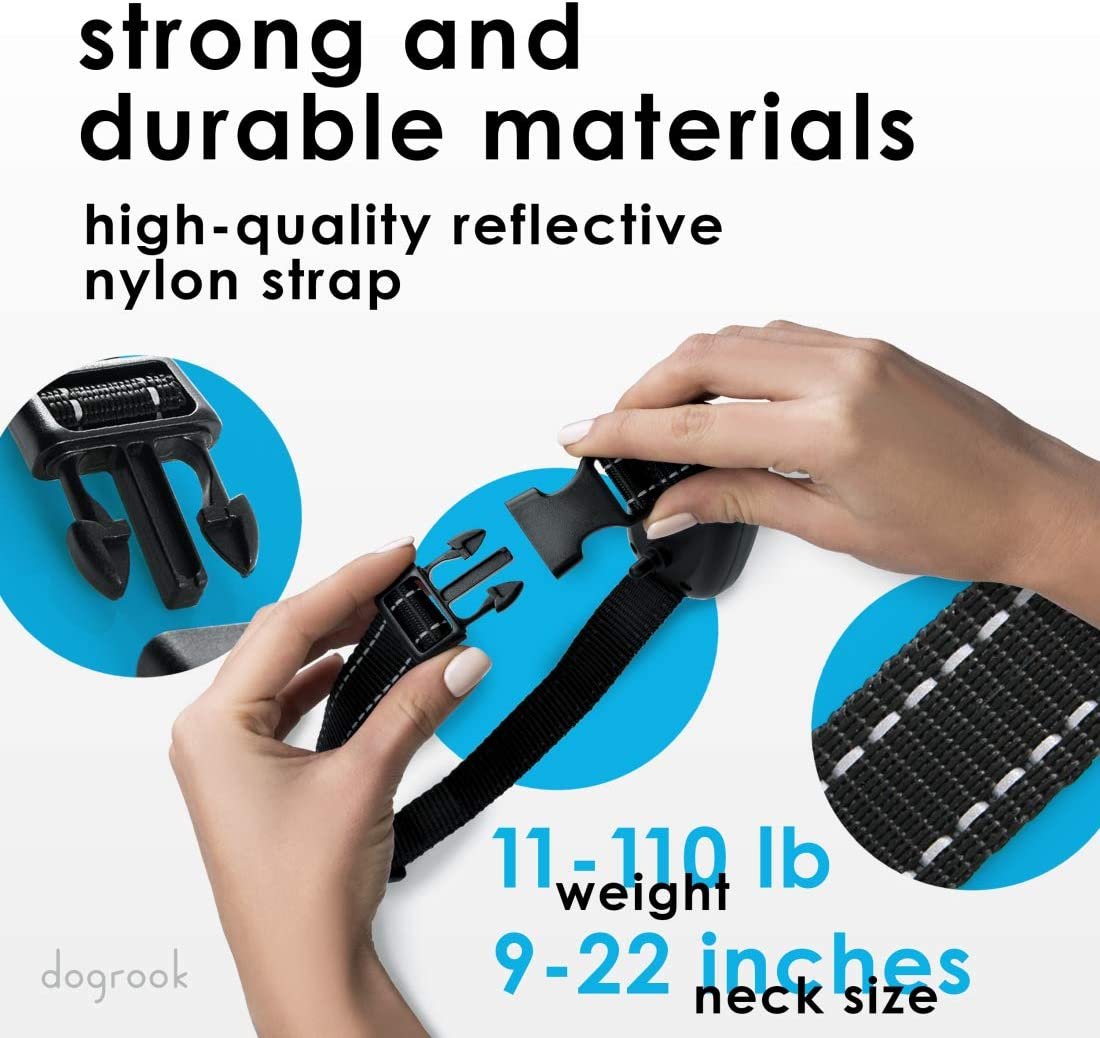 Use vibration or audible beeps
Humane option with no static shock
Fits dogs from 8 to 110 pounds
Water-resistant strap
Multiple levels of vibration
Best in Budget
---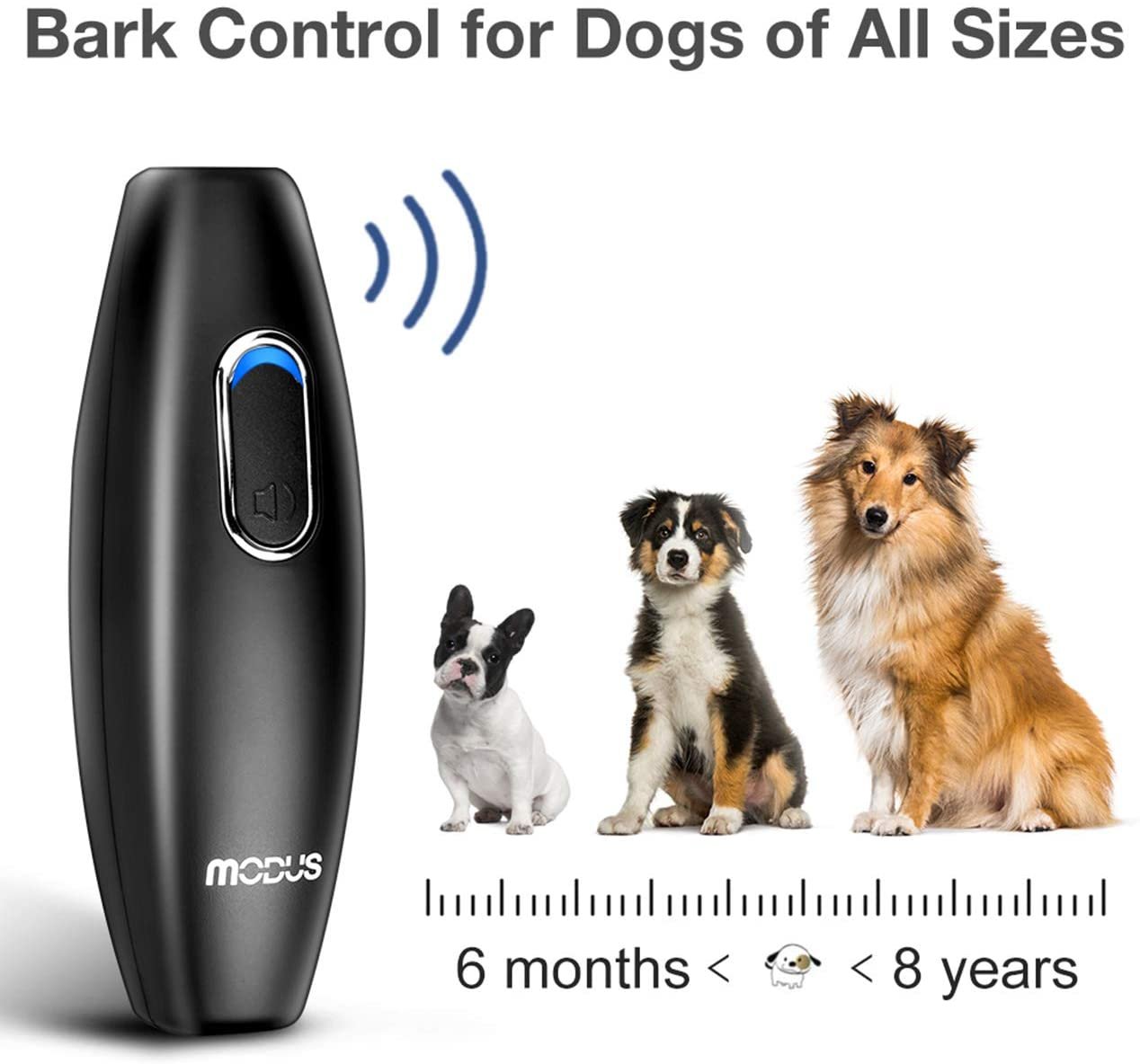 Completely humane ultrasonic sound deterrent
Control your dog over a range of 16 feet
Runs on 4 x AA batteries
Works with dogs from 6 months to 8 years
Handheld convenience for correcting an excessive barking
---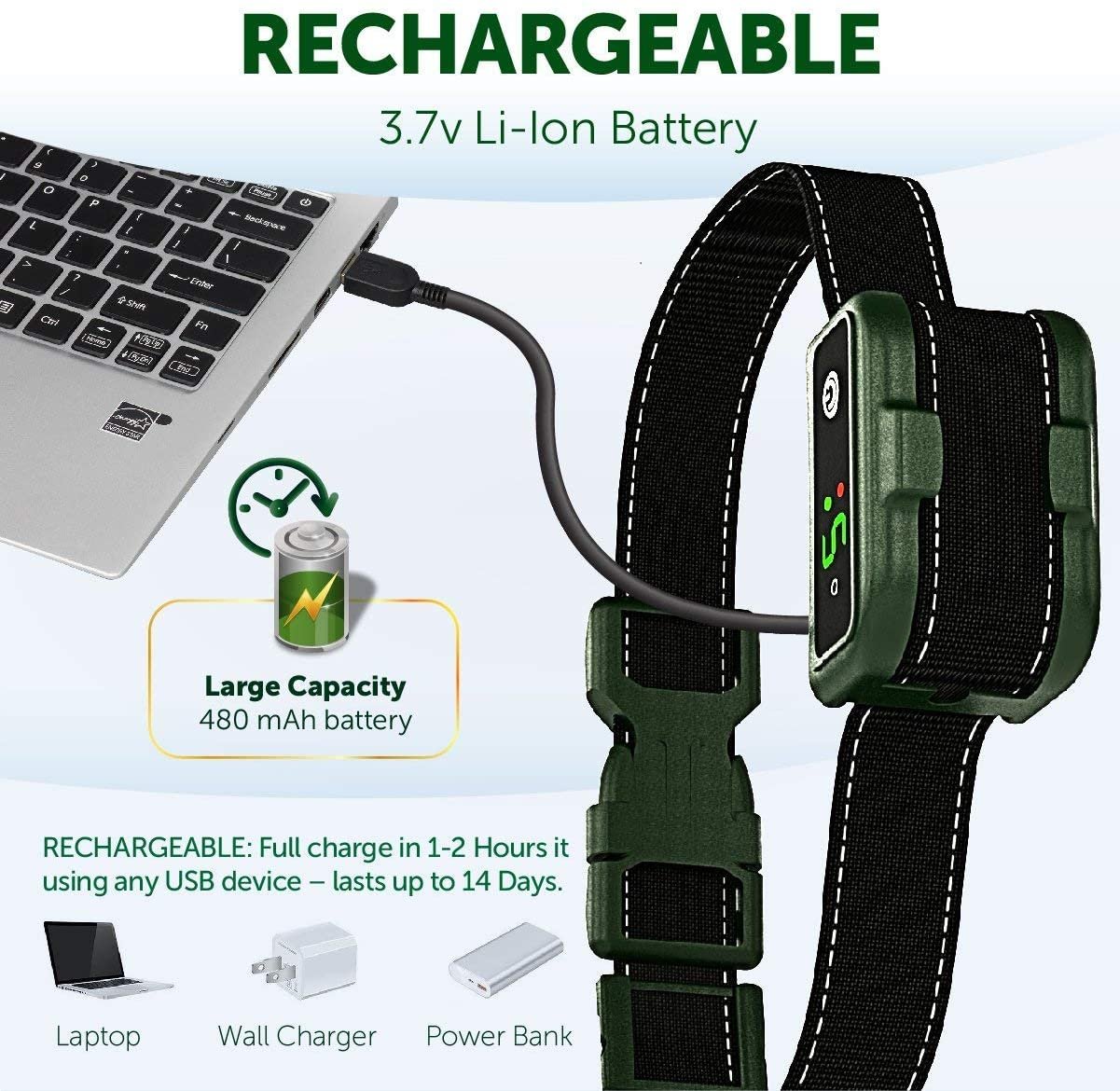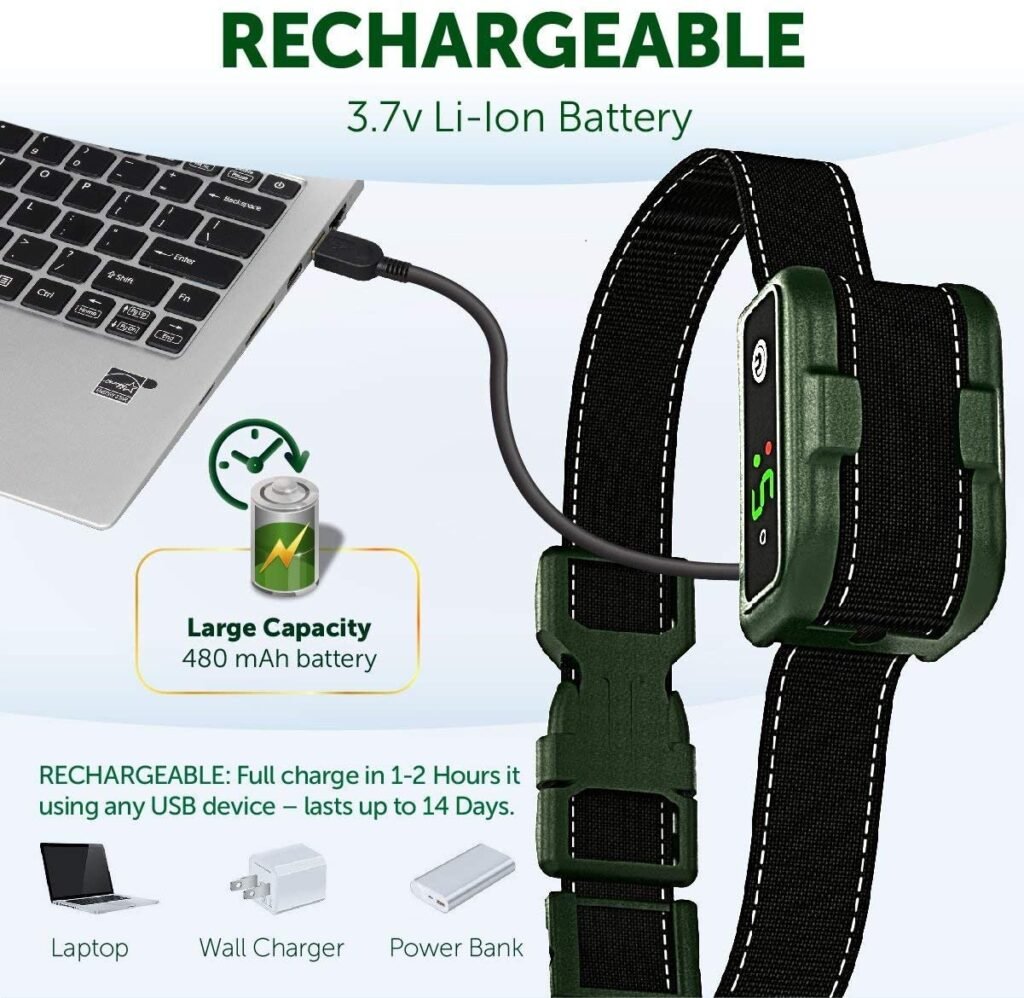 Choose from 3 types of correction
Disengage static shock if you dislike the idea of it
Fully waterproofed collar
Battery-operated with up to 2 weeks of runtime
Works for larger dogs to 120 pounds
---
Conclusion
anti-bark collars are great correction tools for your puppy's unwanted behavior. Take advantage of the shopping guide we have made for you.
Consider all the small details and categories written in the guide to have a better understanding of the right training caller to buy.
As long as the device you buy fits your pet perfectly and the device is highly recommended with great quality and performance, there will be no problem in using it.