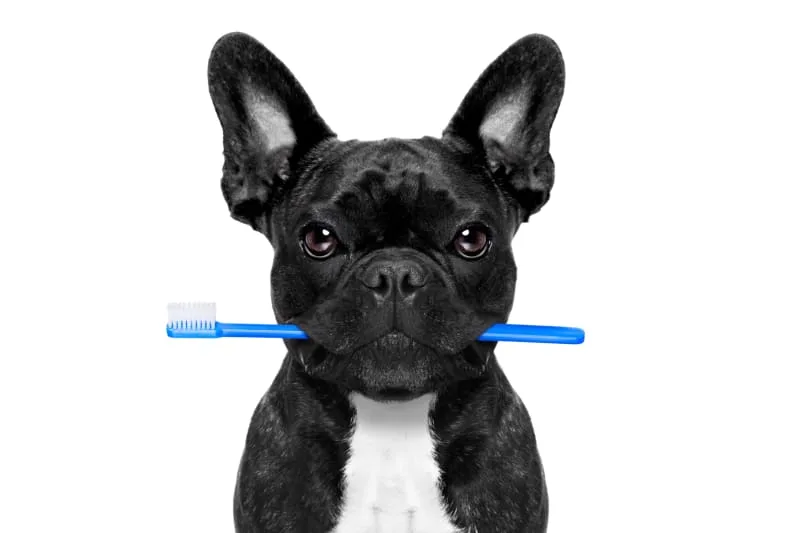 How to Take Care of Your Dog's Teeth? The importance of proper dental care for your dog cannot be overstated. Good dental hygiene can help your pet live a longer, healthier life and reduce the risk of serious health problems. Just like humans, dogs can suffer from dental diseases such as gingivitis, periodontal disease and tooth decay. Unfortunately, most pet owners don't pay attention to their dog's dental health until it's too late and the damage has already been done.
Regular brushing, regular checkups with the vet, and other steps are crucial to keeping your dog's teeth in good shape the minute you buy a dog and bring him home. Let's take a look at some tips for how to take care of your puppy's teeth:
Brushing Your Dog's Teeth
Brushing your dog's teeth should be done at least once per week. More often is even better, with daily brushing being the goal for perfect teeth. To brush your dog's teeth, do the following:
Start by getting your pet used to having their mouth handled by introducing them gently to a toothbrush and some toothpaste made specifically for dogs. Let them smell it and get used to having it against their lips and gums before you proceed any further. Never use toothpaste for humans, as some additives can be toxic to pets.
Once they are comfortable with the toothbrush, start by brushing one area of their mouth at a time – either the upper or lower jaw – using gentle circular motions around each tooth. Move slowly so as not to startle them or cause any discomfort. Don't forget to also brush along the gum line where plaque tends to build up and cause periodontal disease if not removed regularly.
After you have brushed all areas of their mouth, give them lots of praise and rewards so that they associate brushing with something positive.
Special Dental Treats & Chews
Special dental treats and chews are great ways to keep your dog's teeth clean between brushing sessions. Look for treats or chews that are designed specifically for dental health – these products typically contain ingredients such as calcium carbonate which helps remove plaque from teeth with each chew or bite.
Additionally, many of these products also contain enzymes which help break down the bacteria that causes bad breath in dogs. These types of treats should only be given in moderation though – as with anything else related to food intake – so be sure to read the label carefully before handing out snacks.
Dental Diet and Water Additives
Some pet food companies now offer special diets formulated specifically for oral health in dogs, as well as water additives that can help reduce tartar buildup on your dog's teeth over time when used consistently. These products usually have ingredients like chlorhexidine gluconate, which is an antiseptic agent known for its ability to fight bacteria in the mouth that leads to plaque formation.
They may also have other agents such as enzymes that help break down existing tartar, as well. Again, always follow package instructions carefully when introducing these types of products into your pup's diet, and consult your vet before making any big changes to your dog's nutrition.  
Regular Vet Visits
Regular visits with your veterinarian are essential when it comes to keeping your pup's oral health in check. During routine exams, vets will be able to look inside your dog's mouth for any signs of trouble such as cracked or missing teeth, swollen gums, redness, ulcers/abrasions, plaque buildup, or even tumors or cysts forming around the soft tissue areas. All of these could signal potential problems that may require extra attention right away before they become worse (or potentially even hazardous). 
Also Read: Why Is My Dog's Tongue Turning Purple?
In addition, vets may also professionally clean your dog's teeth if necessary. This is a serious operation that requires your dog to be put under with anaesthesia, so ask whether it is necessary. Your vet may suggest other possible tooth care remedies depending upon what they find during a physical examination.
Following these steps will ensure that you are taking good care of your dog's teeth and helping them maintain healthy dental hygiene throughout their life! This small amount of dental care can go a long way towards preventing costly problems from arising later on.
Make sure you set aside some time each week (and budget appropriately) so you can provide your dog with everything they need when it comes to their dental health.